Haven't posted for a while as I've been working on this one. Again, an oil painting based on a life drawing – an hour long study this time for a change (see bottom).
As you'll see from the drawing I had no information for a background and instead of imagining one have instead "quoted" part of one from a 19th century oil painting by Joseph Frederic Charles Soulacroix known as "The Reader". I also admire the paintings of William Merritt Chase, who clearly enjoyed using flat patterned and decorative japanese backdrops for his subject for effect – so I thought, why not?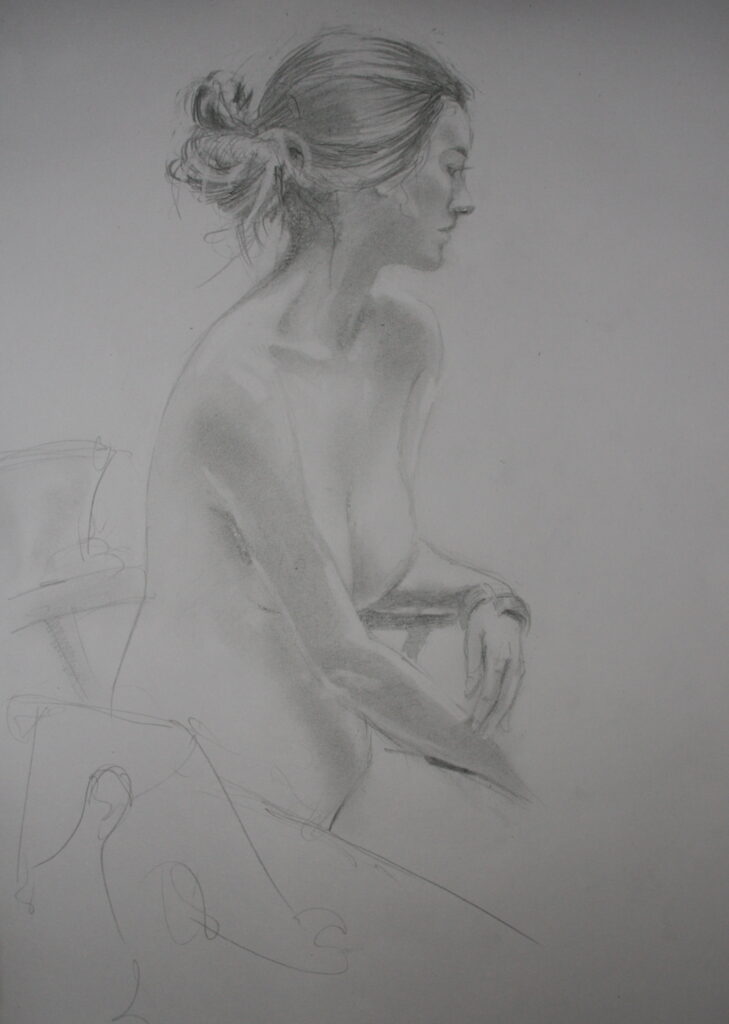 Academic really but this is also the first time I have used what I understand to be a proper "limited palette" if not a Zorn palette: Vermillion; Alizarin Crimson (for lake); cadmium yellow; yellow ochre; french ultramarine; van dyck brown; cinnabar green (for emerald); lamp black and titanium white
Hope you like it.