I have sung the praises of people like Sargent on this site, as alla prima painters. I was unaware though, until recently coming across an excellent article on the history of its use, that he was one of many great portrait painters who used sight-size technique.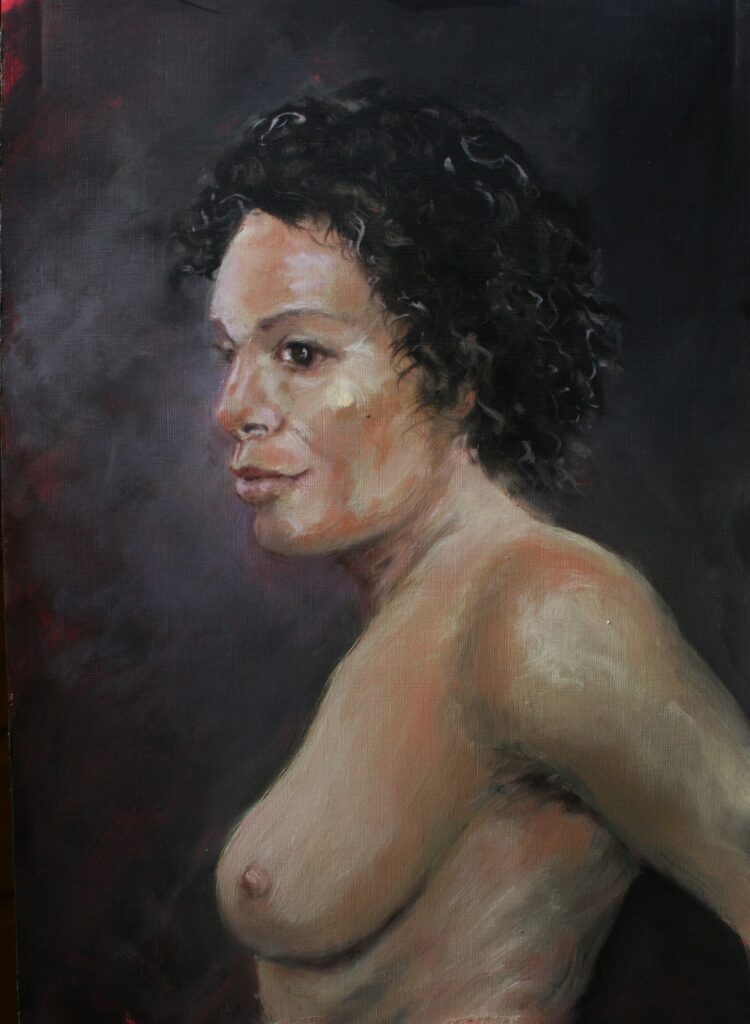 I have consciously adopted sight-size technique for this oil painting derived from a short drawing I did. Of course the "model" for sight-size purposes was the drawing itself set up at the same distance as the easel.
I have to say, having always worked by transcribing proportions, I found this method a revelation and will use it in future. The article is by Nicholas Beer and can be found among studio essays on Charles Cecil's website: www.charlescecilstudios.com.